What's My Property Worth?
A complicated question that triggers some others. Before you rely on any resource to answer this important question, consider the following:
1. WHY do you want to know? Are you re-financing? Selling the property? Re-modeling the property and trying to determine if the expense is worthwhile? Different answers will often require different valuation professionals. My valuations are respectfully offered only to those homeowners that are interested in selling their properties at some point in the near future. There's never an obligation to list your property, but when you do, I'd certainly appreciate the opportunity to earn your business.
2. DO you want a more accurate 'real' answer? Or are you only interested in a 'ball park' figure? I'm happy to provide either one. The 'real' answer takes significantly more effort on both your part and mine. At the very least I'll need to visit the property and you'll need to answer several property-specific questions. The 'ball park' figure is just that with value determined solely upon recent comparable sales, square footage and other readily available information. Which do you need?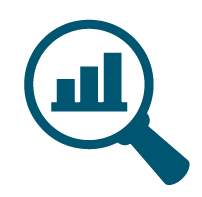 3. WHO will perform the valuation? My name is Mike Krueger and you can see all my qualifications under Why Mike?. Very briefly, I've sold over 500 local properties and I have an established record of selling my Summit County listings for 98.76% of listing price in an average of 62 days — the average broker sold their properties at 96.64% of list price in an average of 131 days. I look forward to giving you an honest and realistic opinion of your property's value.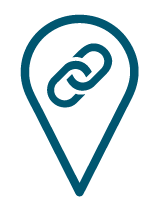 4. WHEN do you need it? I always appreciate as much notice as your time allows. If you want the more accurate 'real' valuation, I will need to visit your property and within a day or two of that access, I can usually provide my valuation. 'Ball park' figures are almost always provided within one business day. If you happen to be in a situation that warrants a more immediate response, please call or email me ASAP and I will do everything I can to accommodate your timeframe.


5. HOW will the answer be presented? If you want a 'ball park' figure, I prefer to discuss the estimate by phone or in person, but I'm also happy to simply send you an email with a link to the comps and my rough estimate. If you want the 'real' answer, we will need to speak by phone or, preferably, in person. I will share all comparables, discuss local market conditions, offer specific suggestions on increasing your profit, and give you a detailed explanation of my valuation.
6. WHAT does it cost? Nothing! My only requirement is that you agree not to use any valuation as the determining factor in choosing the listing agent for your property. Many agents will inflate their valuation of your home simply to win the listing. Do not succumb to this shameful and definitively harmful tactic. The listing price, and ultimately the sale price of your property is ALWAYS your decision as the owner. I'm simply here to offer prudent and realistic guidance.
---
Ready for your free evaluation?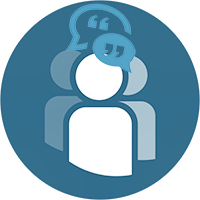 " I want to take this opportunity to thank you for your help in the sale of my property in Dillon, Colorado, this past summer. The way you handled my unique situation was extremely skillful and I was amazed at the professionalism you showed throughout the transaction. Your enthusiasm and energy in helping was way beyond the expectations that anyone should have of a Realtor and I want you to know how much I really appreciate what you did in this regard for me. Your advice and input regarding the sale were invaluable and led to a very quick and profitable transaction. I would recommend without hesitation your services for anyone in need of a real estate professional."
Dr. Ezell B.
---
Once I have all of the information, here's what I do:
My 'real' valuation starts with a detailed look at your property, inside & out. I consider overall condition, floorplan, fixtures, quality of finish, number of bedrooms, bathrooms, garage bays, acreage, etc. I will not take any measurements, rather I rely on public records or your information if reported differently and presumably more accurately. I will then compare your property to others with similar square footage (usually within 10-15%), similar location (preferably same subdivision and/or town), and similar year built (usually within +/- 5 years of subject). I will put primary emphasis on the most recently sold properties (usually within the past 6 months), then on pending properties (not knowing the contract price in most cases), then least importantly on the actively listed competition.
If there are any active or pending properties that are particularly relevant to your valuation, I will personally visit those homes (if I haven't seen them already) assuming they are available to be seen. If provided, I will also consider building cost information, and use any rental information to help justify value based on average capitalization rates for our area. I will factor in current local market conditions, neighborhood specific price per foot averages, and other factors as disclosed in the attached questionnaire. And finally, all of this information will be used to give you my honest and straightforward opinion.
Please keep in mind, however, a property's value will never be a single, easily definable, exact number. There are simply too many variables. Ask ten professional appraisers for their estimate of value on the same property and you are guaranteed to get ten different values — presumably those values will be close to one another, but they would never be identical. And those ten estimates would ALL be more reliable than any automated estimate (think Zillow's 'zestimate'), the single biggest reason being that the appraiser will have physically inspected the interior of the property.
Most importantly, there are simply too many factors outside the comparable sales data and physical attributes of the home that will ultimately determine the final sales price of any property. Some of those 'outside' factors include the following:
The homeowner's personal motivation(s) to sell. Probably the single biggest determinant factor in the final sale price of the home are financial constraints, health issues, bankruptcy, divorce, foreclosure, tax issues, estate sale, etc. Any of these may affect the Seller's willingness to take a lower offer or willingness to wait longer for a higher offer.
The new owner's personal motivation(s) to buy is similar. Was there a job transfer that included certain financial incentives to buy a home within a certain timeframe or specific location? A 1031 exchange that requires a quick purchase? A neighbor the buyer was friends with and liked the proximity?
Macro-economic issues. Is our broader economy affecting local home values? What is the state of the stock market? Does the affluent demographic feel wealthy enough with money to spend on luxury items like ski homes? Or is there fear and uncertainty in the economy and less demand for second and third homes? Resort markets such as ours will often suffer pro-longed downturns as well as slower upticks.
Micro-economic issues. Strong local rental figures, as an example, will certainly have a positive impact on the value of local homes. Conversely, an abundant supply of construction laborers and lower material costs will obviously drive down both construction costs and overall values.
Interest rate fluctuations and availability of loans. Are loans difficult to come by or is 'easy money' the norm? Are interest rates headed up or down? Obviously the higher the interest rate, the lower the demand, and presumably the lower the 'market value'.
The original listing price of the property. Was it overpriced at the beginning? Did several price drops occur prior to selling? Did it languish on the market prior to selling? Statistics are clear that homeowners will, on average, end up selling for less than 'market value' the longer their property is on the market.
Inspection issues with the property. Are there un-mitigated and/or unknown inspection issues that resulted in a lower price? Or, in some cases, issues that were resolved and the buyer ended up paying an artificially inflated price, i.e. a new roof that cost $50,000 goes on the property and Buyer pays half the expense by way of a higher than 'market value' purchase price.
The method used to sell the property — will it be a For Sale by Owner with statistically lower prices achieved? Or with a professional real estate agent that consistently delivers maximum prices in the market?
Was the property sold with all the furnishings? Most lenders will not allow the furniture to be included in the sale price, and any final transaction price (think 'market value') recorded is always without furniture. If dealing with a cash buyer, they can simply lump the furniture into the deal and most often the final recorded price includes the furniture. This simple issue can easily add a 5% (or more!) variable into the complex question of 'market value.'
Is there a municipal transfer tax involved in the transaction? Often times the buyer will pay the entire tax and include it in the loan amount/purchase price assuming the appraisal comes in at the artificially inflated price. A cash buyer would usually not include this tax in the recorded purchase price amount. Another classic 'outside factor' that can greatly affect a property's 'market value.'
Ready for your free evaluation?
These are a just a few of the more common variables that can certainly affect the presumed 'market value' of all properties. What 'outside factors' should my opinion of value on your property take into account? Honestly, this is an impossible question to answer ... just be prepared for the variables!
Sign Up. Save Time.
While the majority of this website has been purposely designed to allow you to "surf" without having to sign in or register, there are a couple of areas within this site that do require you to "SIGN UP". If you want to SAVE A PROPERTY you like or SAVE A SEARCH which enables you to be notified of new properties that match this search, I obviously need your contact info.
The only other section requiring you to "SIGN UP" is titled "How Do I Sell For More Profit" ... and I only ask this as most of the information contained therein is proprietary in nature. But if you are thinking of selling your property, I can promise it will be worth sharing your contact info! I truly hope this is the best real estate website you'll ever use! Sign up for 100% access, or try out more:
---