What do Clients Say?
~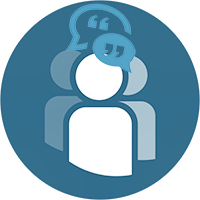 " I appreciated your honesty, friendliness & real estate knowledge when securing my new home in Breckenridge and selling my old one. You were extremely accommodating and helpful and went well above and beyond to make me comfortable during both transactions. You were spot on with your advice to take care of a few projects at my old house before listing it and your reasoning in how to price it was very wise, as it sold in six days! You were so accommodating getting me into the new house before closing to meet contractors and take measurements. You also helped me find contractors to take care of projects at both houses and checked on the projects when I was out of town. I'm not sure any other realtor would have done all that. Thank you!! I enjoyed working with you and getting to know you and would highly recommend you to anyone looking for a home or selling a home. "
Peg - The Highlands Homeowner
---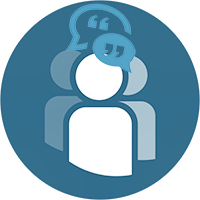 " We are so grateful for your level of expertise & professionalism, all while being so helpful and approachable."
Sam & Jaime B.
---
" I wanted to express our thanks for the time and effort you invested in selling our Breckenridge property. From start to finish, your advice and direction were right on target with the end goal of getting the maximum profit out of our property.

First, your recommendation to bring the property up to a level that would command a higher selling price was bold and correct. I needed to swallow hard to invest another $10,000 to upgrade the unit. In the end the investment brought us a final sale price that was significantly higher than it would have been had we listed "AS IS".

Being at a distance placed us in a difficult situation with locating vendors for carpeting, window treatments, painting, etc. It was such a great relief to have you identify great vendors and also to monitor their work. We simply could not have achieved the result we had without your involvement. Then we had the chore of cleaning out our owners space, getting rid of our old furniture and setting up the stager. You jumped right in and offered to do this for us. I am not sure how many brokers would take on this task as part of their selling responsibility, but you did this for us with enthusiasm.

Lastly, your marketing and advertising brought us a significant number of visits. I think in the end we had more than 40 potential buyers look at the unit in a short period of time. A seller could not ask for more. We appreciated the ongoing communication and updates during the selling period. You continually reassured us that the unit was priced correctly, that it showed great and with time, the right buyer would come along. And, again, you were right! Overall, from a sellers' perspective, the process was as smooth and painless as it gets. And, I attribute this in large part to your efforts. Thank you again Mike. Not many sellers can say it was indeed a pleasure, but in our case it is absolutely true. Please feel free to have any potential clients contact us should you need a reference in the future."
John M.
" Chris and I realize and appreciate your talent, experience, patience and resourcefulness in making the deal happen!"
Chris & Elizabeth W.
---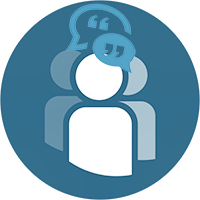 " I was in the midst of a financial crisis when I reached out to you for help listing the house. I had limited funds and needed to sell the house quickly. I was hardly expecting to break even given the state of the property and still marvel at how quickly you sold the house and that it sold for almost six figures above the asking price. Your knowledge of the local housing market, connections in the county, and willingness to solve problems made all the difference. I will forever be grateful for how attentive you were to my unique needs, the time and effort you put into marketing the property, and of course, the pricing strategy you recommended. Not only did you get the job done, you handled a delicate situation with grace and professionalism. I feel fortunate to have been able to work with you and would recommend you enthusiastically to anyone interested in buying or selling property in Summit County. "
K.C.
---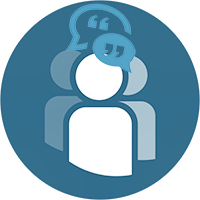 " It's our pleasure to write this letter of recommendation for our Realtor, Mike Krueger. We've sold many properties over the years and we were certainly happy to have Mike and his team at Breckenridge Associates help us sell our home at 189 Arrow Head Bluff Drive in the Acorn Creek Ranch subdivision.
Unlike so many people, Mike was always on time for our meetings, he almost always answered his phone (when he didn't, he always called us right back!), and he was incredibly prompt in returning all of our emails. Almost more than anything else, we truly appreciated his timeliness in answering our many questions and concerns throughout the formidable process of selling a home as unique as ours.
Admittedly we're not the most "tech savvy" of people, but when Mike showed us our custom home website at www.AcornCreekRanch.com we were duly impressed. We've never seen anything like it. The photos of our home were beautiful, the website had links to all relevant information about our property (i.e. HOA rules, property disclosures, surveys, septic permits, water information, easements, maps, video drone tours, etc.), and it was incredibly easy to use, even for us! When we asked Mike how he secured our neighborhood name as our personal website address, he said he's owned that web address for years and we were the very first ones to actually use it. Unique indeed!
Mike kept us well informed as we went through the process and always offered us refreshingly honest and professional insights into our very specific situation. The end of January turned out to be our closing date, a tough time to close on any mountain property. Mike went well above and beyond the call of duty, bringing in his personal 4x4 pickup truck and trailer to help us in disposing of many unwanted items and he even ended up bringing a few of our personal belongings all the way down to Denver as we ran into some last minute "snafus" and could not get some of our personal effects out on our own. As probably happens with many real estate closings, "snafus happen" and we felt fortunate to have Mike handle them all with grace and good humor.
Mike did an excellent job in all phases, and we recommend him highly."
David and Mary W.
" From our first meeting with you before we listed our home, and all the way to the closing and beyond, we've appreciated your professionalism and expertise when it comes to getting the job done. Thank you many times over! "
Suzette and Jamie A.
---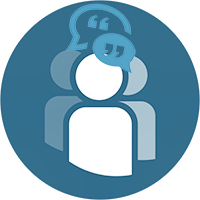 " Mike has proven to be one of those rare individuals who takes a special personal and committed stance for his clients. He has gone over and above in the sale of our last two properties and we'll certainly be contacting you in the future for our next transaction."
Ken and Penny S.
Simplify Real Estate Success & Sign Up
---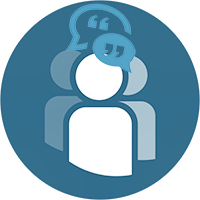 " We highly recommend Mike Krueger as a Realtor. He is energetic, compassionate, intelligent and extraordinarily attuned to detail. He made what could have been a fatiguing and worrisome transaction for us, pleasant and complete. Mike is a true asset to his profession and, in our opinion, should be given top consideration to represent your real estate needs."
JoAnn & Richard R.
---
" Mike Krueger goes above and beyond each and every time for us. When we call him, he either answers his phone or promptly returns the call. We like that! Mike has excellent negotiating skills and after several sales transactions, we can honestly say that they have never gone so smooth and easy. Should you hire him, you will not be disappointed!"
Mike and Marsha S.
---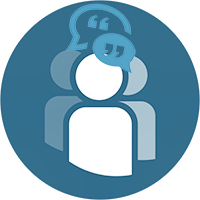 " I want to take this opportunity to thank you for your help in the sale of my property in Dillon, Colorado, this past summer. The way you handled my unique situation was extremely skillful and I was amazed at the professionalism you showed throughout the transaction. Your enthusiasm and energy in helping was way beyond the expectations that anyone should have of a Realtor and I want you to know how much I really appreciate what you did in this regard for me. Your advice and input regarding the sale were invaluable and led to a very quick and profitable transaction. I would recommend without hesitation your services for anyone in need of a real estate professional."
Dr. Ezell B.
---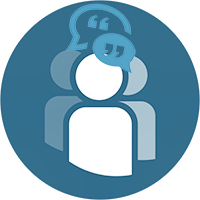 " Sincere thanks for your kind, informative, professional work assisting us in selling our home. It was a pleasure to work with you and we will definitely recommend you to others looking for an exceptional Realtor."
Brian and Kathy L.
---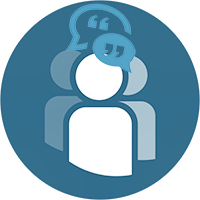 " Keith and I just wanted to say THANK YOU for taking great care of us throughout our recent real estate transaction in Summit County. We can honestly say, after having been through this process before, that this was by far, the best experience with a Realtor we have ever had! Your knowledge of the real estate market, coupled with your experience and overall responsiveness to questions and/or issues that came up resulted in an on-time closing without any anxiety on our part. You went above and beyond and we truly appreciate your support. Who ever thought it could be that easy?! "
Keith and Karen B.
---