Every buyer has a maximum price they will consider.
Assume it's $850,000
They need to buy right away because of a job transfer.
Market value of your home: $850,000.
Your roomy price: $879,000
Buyer can afford no more than $850,000 and searches for properties at or below that price.
That buyer, who should have been YOUR buyer .....
---
Never got a chance to find your property & purchased a completely different one.
Most buyers will assume you have a little room to negotiate. They rarely assume you have a lot of room to negotiate, unless you specifically tell them as part of your marketing plan:
"Seller Motivated"
"Priced to Negotiate!"
"No Reasonable Offer Refused"
The minute you go to this questionable strategy, you have just opened yourself up to "low ball" offers and buyers who are "out for blood" and they simply won't buy unless they know the Seller is getting hurt financially.
---
Are those really the buyers you want to attract?
Ultimately, those Sellers that feel a need to "leave room to negotiate," lose potential buyers.
''

It can't hurt to test the market

''
The market is ALREADY being tested!
The market always has been tested, and you can see those 'test' results right here at www.RealEstateSummitCounty.com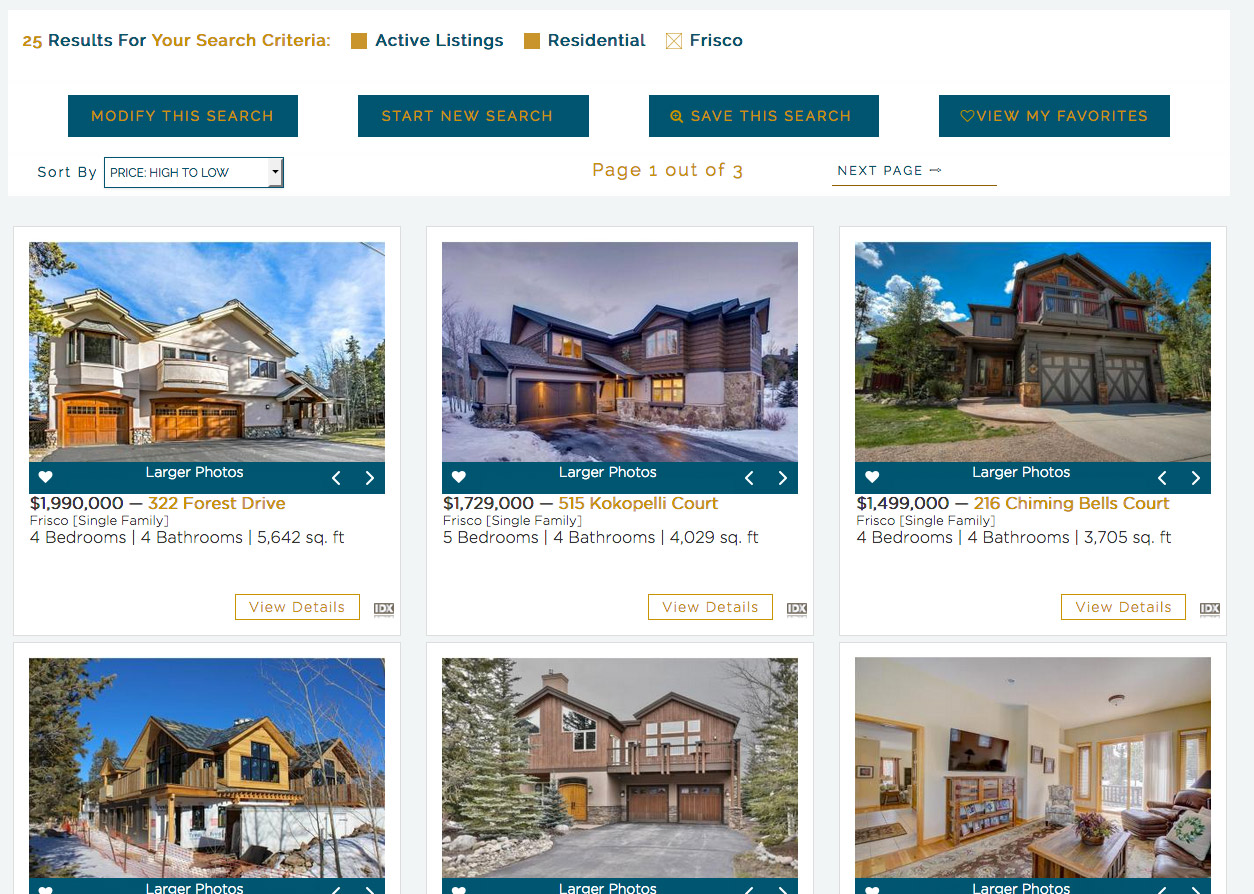 Search Recently Sold, Pending & Active Listings

Active Properties, almost by definition, are currently testing the market. The active price is often referred to as the Seller's dream price and very seldom is that price actually realized.
Pending Properties are in the process of passing the test. Their respective list prices are particularly relevant because we know that some buyer out there has recently "found the value." Unfortunately we almost never know the final sale price until the day of sale ..... but days on market and price drops remain important components of the pricing puzzle.
Sold Properties ..... the market has spoken and these guys have PASSED the test! Their respective list prices, sold prices, days on market, price drops, and other relevant information is easy to find on www.Real Estate Summit County.com.
Withdrawns & Expireds ..... these properties have FAILED the test. Actively listed for some length of time, but no buyer ever "found the value." Please note, a local MLS rule precludes us from displaying failures in this particular venue ..... BUT you can easily get that information by requesting it! Call or email, and I'll get those recently expired and withdrawn listings over to you without any further obligation.
Bottom line, if you need to sell your property, there's simply no reason to test the market. Rather, think along the lines of committing to the market.
And while having the most recent test results are certainly essential in this regard, it's interpreting those results, understanding your personal motivation(s) to sell, objectively assessing the condition of your property, and converting that knowledge into a realistic price that is usually the tricky part.
If you need to know what your property is worth, please visit my What's My Home Worth page.
Sellers who set a deliberately inflated price because .....
the market MIGHT bear it .....
they sold their dirty socks on Ebay .....
they want to leave room to negotiate .....
consequently get a lower price,
suffer through more time in show mode,
sustain higher carrying costs
and ultimately end up with less profit in their pocket.
On a 10 year average, the statistics clearly show that the longer a home sits on the market, the less negotiating power you have as a Seller and consequently the less profit you will earn.
Your ability to negotiate the best possible deal declines the longer your property sits on the market.
*** From 2010-2019, the residential overall average Sold Price to List Price ratio for all Summit MLS brokers was 95.94%.

Mike Krueger had an average ratio of 98.92% or 2.98 - nearly 3% higher than the average broker. ***
Dedicated to Seller Profitability